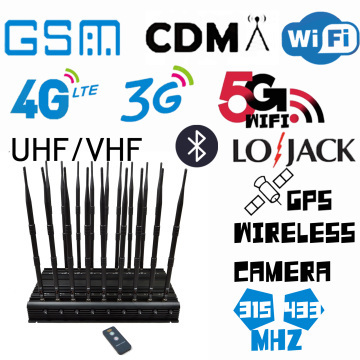 Adjustable Desktop Signal Jammer 18 Bands All-In-One 5G WIFI Cell Phone Signal Isolator Coverage 40 meters 42W
$684.00
A good and sociable seller, the goods are good, already had time to test this jammer, quality is good.
By
aurelia tello
(Monday, 27 July 2020)
thank you for your nice jammer
By
luca mascia
(Monday, 27 July 2020)
Thank you. The order came quickly to Chelyabinsk for 2 weeks
By
Marie Némoz
(Wednesday, 22 July 2020)
this jammer so power, vodafone employee came to my home looking for something***GOD
By
Ludivine Barroqueiro
(Monday, 20 July 2020)
Super fast delivery! All as in the description!
By
Sophie Bonnet
(Sunday, 19 July 2020)
Everything is great,good quality,very fast delivery,thanks.
By
Alex Dantas
(Wednesday, 15 July 2020)
Got it, it works. easy to use it. my teacher satisfied with this jammer
By
Sebastien Gravier
(Thursday, 09 July 2020)
Excellent! great signal jammer, shield signal so good. I can control signal in my home
By
Jennyfer Mayade
(Monday, 06 July 2020)
Works, delivery super fast. block signal far
By
Nishchal Das
(Saturday, 04 July 2020)
the seller sent the goods quickly, reached the Kursk region a little less than a month, the signal jammer block signal very good
By
Hakkı Çoban
(Thursday, 02 July 2020)
As described, for the price is a good quality shield signal and range, arrived within the planned time
By
alberto d'andrea
(Monday, 15 June 2020)

Your cart is currently empty.