Uav Drone Signal Jammer Blocker signal Drone Cellphone Wi-Fi Bluetooth C-Ied Blocker Jammer Gun
Product Description

The shield drone Jammer is independently developed, produced and sold by our company. It prevents illegal drones effectively. This machine adopts 3 channel output, which can shield regular drone single (2.4G/5.8G, GPS) let them returning or forced landing, the control range is up to 2 kilometers.
Specification:
Key technical specification: TSj-DR04

Channel

Output Port

America Frequency

Average out-putting power

1

1.5G(GPS)

1580-1620MHz

40 dBm/10W

2

2.4G

2400-2460MHz

40 dBm/10W

3

5.8G

5720-5850MHz

37 dBm/5W

Total 25W, jammer signal 500-1000meters
Specifations

Brand

TSj-DR05

Model No.

TSj-DR05

Power supply mode

AC100-220V, DC:24V

Battery working time

45-70 minutes

Working temperature

-40℃ to +70℃

Power consumption

55W

Output Power

25W

Packing weight:

1.5KG

Size

277X80X51mm

Jamming range

500-1000meter

Panel Antenna

10dBi Gain
We could supply customized service by your detail requirements about frequencies setting
Features
1. With imported chips, using ultra-high speed sweeping technology to generate multiple bandwidth signals
2. Wideband ultra-high gain integrated antenna and built-in battery design, easy to carry and operate
3. With international technology of secondary oxidation and wear resistance, aluminium shell helps for intelligent temperature controlling and cooling
4. Effective jamming distance is 800-1000 meters, depending on the distance of more than 100 meters between remote control and UAV.
5. There is a power switch in the visible part of the body, including a power indicator, which can be operated directly by one hand.
6. Independent design of control switch, aiming at stopping peeping, driving away and forcing to land
Instructions
1. Check whether the accessories are complete when you open the box and take out the device.
2. Make sure the device is fully charged on the first use, red light charging, green light full.
3. Easily using: face to UAV and press the switch.
Press 2.4G and 5.8G buttons, aiming at stopping peeping, force UAV to returning.
Press GPS button the UAV in posture mode
Press all the buttons aiming at force UAV landing
Channel

Status

Result

2.4G/5.8G

ON

Drone will return back automatically

GPS

OFF

2.4G/5.8G

OFF

Drone in Pose Mode

GPS

ON

2.4G/5.8G

ON

Drone will be forced landing

GPS

ON
2.4g / 5.8G dual frequency in one button,
auto switch for different situation
GPS button is independent
, give you more choice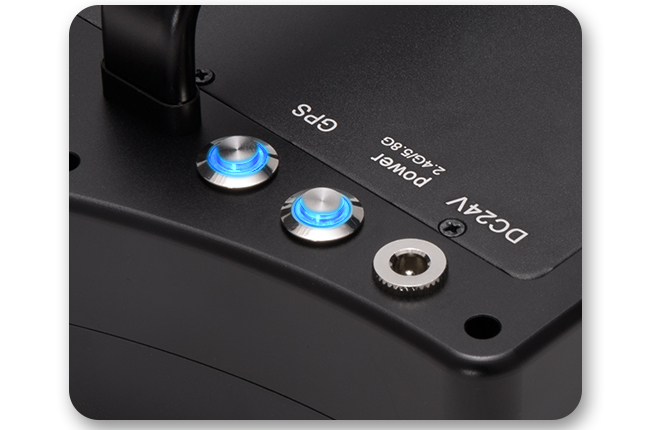 What will be happen?

(1) Multiple drone incidents at Airport, Airport drone recording incidents of drones near passenger planes.

(2) Drones dropping weapons, escape kits, drugs and mobile phones into prison, assisting prisoners to escape, and smuggling drugs into prison.

(3) Drones used by fans to get illegal spoilers for TV or film series.

(4) Drones used by paparazzi for celebrities' privacy invasion.

(5) Drones used to detect and record technical and business confidential of the supplier.
Application:
Mainly Applied To Prisons, Airports, Scientific Research Centers, Detention Houses, Interrogation Rooms, Courthouses, Labor Camp, All Kinds Of Military Important Places, Forbid Aerial Photography By Use Of Drone, Etc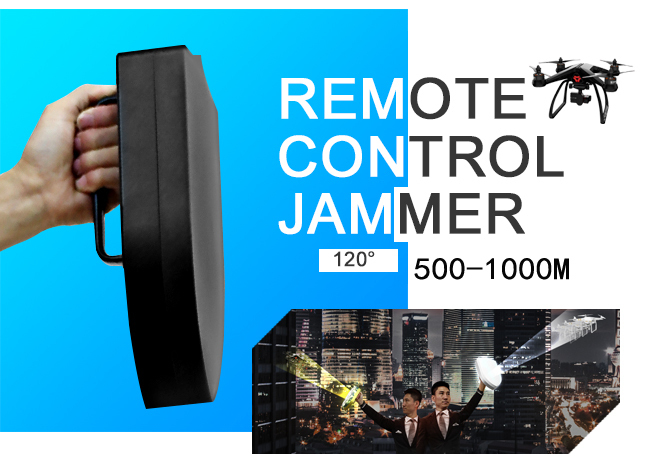 Specification:

Power supply mode AC100-220V, DC:24V,Battery working time 45-70 minutes,Working temperature -40℃ to +70℃,Power consumption 55W,Output Power 25W,Size 277X80X51mm
Recent Reviews ( 4 )
ByCarlos LopezMonday, 20 July 2020
Good product for the price
ByDaniel GermaniMonday, 06 July 2020
get it so fast, works perfectly thanks
ByPatrick LecatSaturday, 27 June 2020
your signal isolator quality is super! Recommend!

Your cart is currently empty.